Valley Grande Baptist Church is looking for someone to serve as our church office administrative assistant. We are looking for someone with basic computer skills in MS Word, Publisher, and PowerPoint and who can learn to work in our online database, Realm. VGBC would provide assistance to whomever we select as he or she learns our database.
The job would require 20 hours per week (8am until 1pm, Monday through Thursday) and would pay from $12.50 to $15.00 per hour depending on skill level and experience.
If interested, call the VGBC office (334-874-6657) or email a resume/Vita to broclarke@valleygrande.org.
We invite you to join us every Sunday morning at 9 AM in the Valley Grande Baptist Church Parking Lot for Drive-in Worship. Our deacons decided that we should continue Drive-in worship through the end of July, 2020. Our deacons will meet again on July 28 to re-examine the safety of returning to our building for in person worship. Thank you for your prayers and your faithfulness in supporting our church during these difficult days.
You can also join us by radio at 11 AM for our pre-recorded worship service on WDXX 100.1 FM or online on our Valley Grande Baptist Church Facebook page.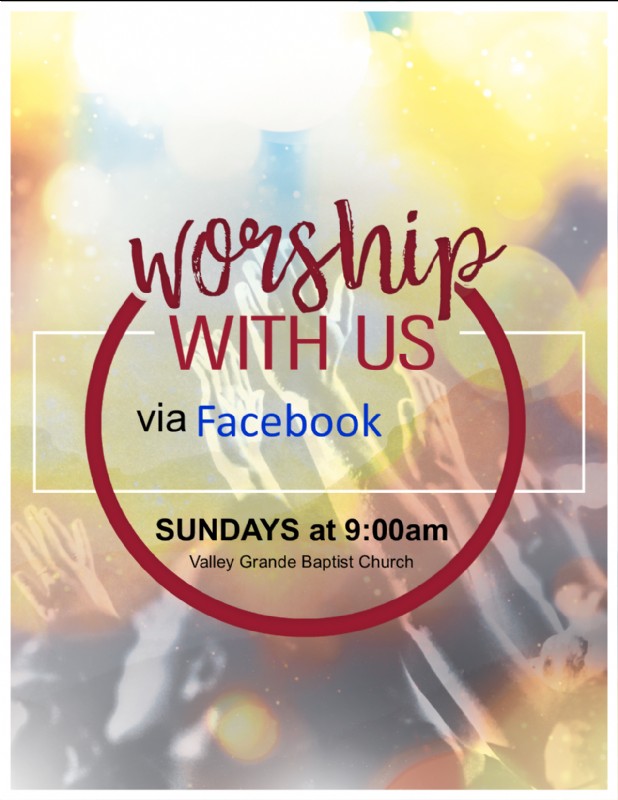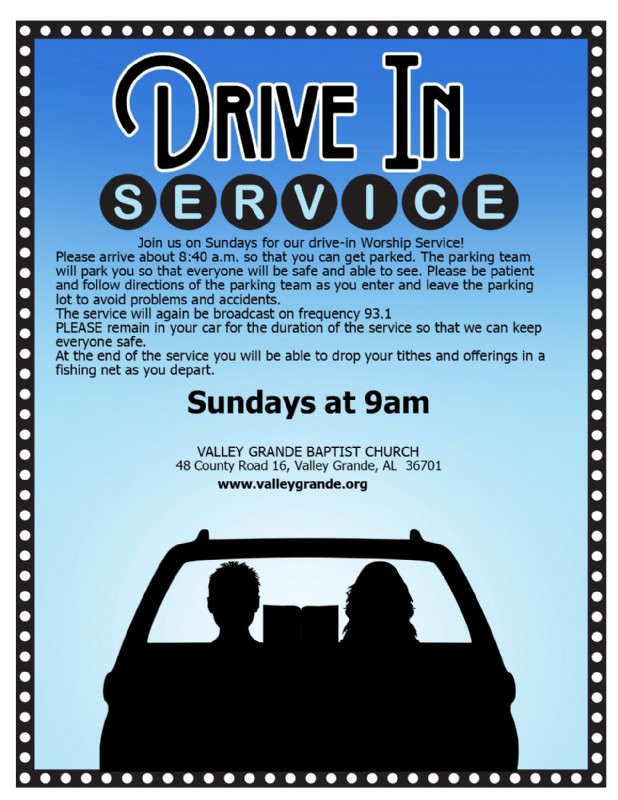 ---
Blessed is the nation whose God is the Lord; and the people whom he hath chosen for his own inheritance. Psalm 33:12 (KJV)
Valley Grande Baptist Church 48 County Road 16 Valley Grande, AL 36701